Welcome to Our Practice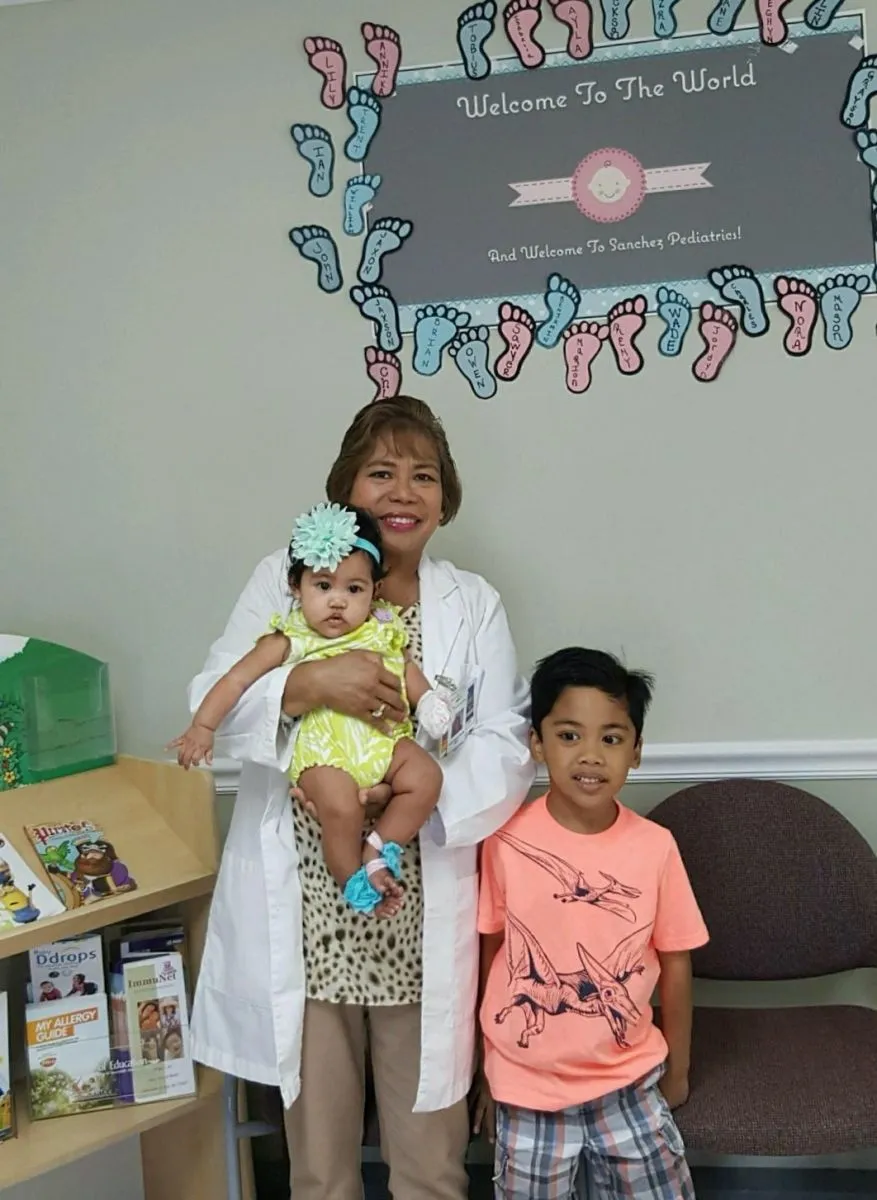 Welcome to Sanchez Pediatrics, where children come first, and where Perryville pediatricians and patients work together to provide exceptional medical care for kids in the Perryville area. We pride ourselves on providing compassionate, comprehensive services to children from birth through adolescence, and we're glad you've chosen us as your child's medical home.
Dr. Corazon Panes Sanchez started her pediatric private practice on December 2002. She started her pediatric office in Maryland in two locations, Fallston and Essex. In June 2004, she opened another office in Northeast, Maryland.
In February 2011, the location of the North East Office was moved to Perryville.
In November 2011, the Fallston Office was permanently closed..
In July 2015, the Rising Sun Office was opened.
In October 4, 2021 - Port Deposit office was opened and replacing the Perryville Office.
Today, she manages her three offices with the help from her mid-level providers.
We know how hectic life can be and are committed to making our practice convenient and accessible for your family. We want you to feel confident that when you choose Sanchez Pediatrics as your child's primary physician, you're working with professionals who are qualified, experienced and caring. We do this by equipping you with the support and resources you need to make the most educated decisions about your child's health.
We want to thank you for choosing Sanchez Pediatrics for your child's medical care and welcome you to our practice. We can assure you that you'll feel confident in our ability to meet and exceed all of your expectations. This website is designed to help the practice communicate with patients when it comes to health issues. Please don't hesitate to call the office if you want immediate attention.
Respectfully Yours,
Dr. Corazon Panes Sanchez, MD, MBA, FAAP


Sanchez Pediatrics proudly serves the Cecil County area providing pediatric services that include Well Child Visits, Childhood Behavioral Disorders, ADHD Management, Sports Physicals, Immunizations, and more. See our services page to learn more.
All our offices are open 5 days a week .
All our offices are open 5 days a week except Port Deposit - has saturday hours from 9am to 5pm.
Click Here to view the Essex schedule.
Click Here to view the Port Deposit schedule.
Click Here to view the Rising Sun schedule.
Flu and COVID-19 vaccines are available please call for appointment.